Solihull Mental Health
Trust
Our anti-ligature FIttings for Solihull Mental Health Trust
Our specialist range of Anti-ligature fittings are specifically designed to cope with the demands and safety requirements of the mental health environment. Birmingham and Solihull Mental Health Trust asked us through Balfour Beatty to design and manufacture adaptations to existing windows to help upgrade their facilities Zinnia, Oleaster and Barberry.
Master Keyed Cylinders and Access Control
Doorfits dedicated in house master key facility allows us to supply new master key suites in a few days and replacement keys and locks can be issued within 24 hours. Choosing from a range of medium to high security options our specification team can help you design a bespoke master key suite to fit your needs and budget.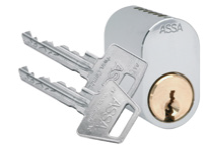 to assist you through the whole process, from initial site survey to completed installation.