Roller Shutter Doors
Roller shutter garage doors allow the optimum drive through clearance, while the vertical operation makes them the ideal choice where driveway space is limited and garage floor space is scarce.
Featured product:
Priory Europa Roller Shutter door
Roller shutter doors are neatly concealed inside a box above the entry when they are opened, meaning not only are you conserving floor space in your garage, you can utilise every inch of wall space for shelves and storage.
The functioning of roller shutter garage doors is effortless and convenient thanks to a remote control operation. We only supply roller shutter garage doors that make use of industry leading motors and control panels that conform to all legislation, this is to ensure your safety and the reliability of our roller shutter doors is never compromised.
Our roller shutter garage doors are available in an extensive range of colours that ensure the garage door blends in perfectly and compliment your home. We even have a range of timber finishes available.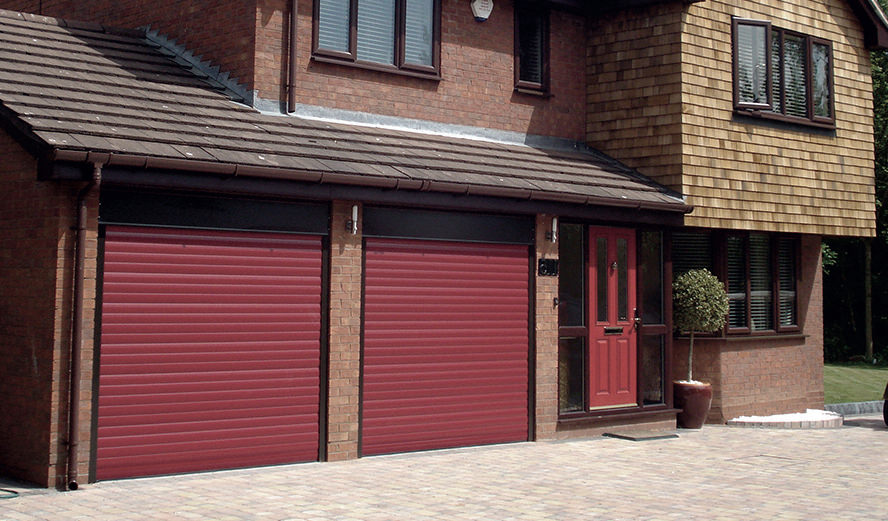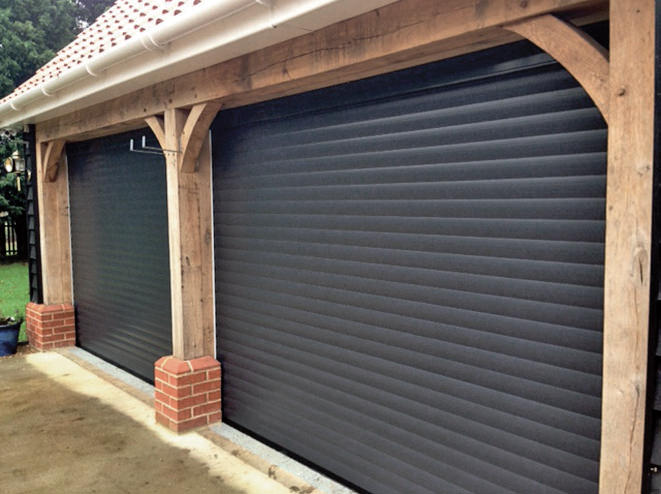 We offer all garage doors and entrance doors in a broad range of colours, to guarantee your new door suits the aesthetic of your home. We even cater for the ever increasing demand for simulated wood grain UPVC windows and doors. The high-quality powder coated corrosion resistant finish of all the exposed components makes it the number one choice for external applications.

Security as standard with the Rollixo RTS. Used with the safety edge system, the alarm will sound when an attempt is made to manually lift the door.
All AlluGuard77 garage doors are available in an ample selection of low-maintenance, powder coat finish colours to suit all tastes and requirements.
Requiring only 205mm of headroom, the AlluGuard55 has the benefits of the
larger AlluGuard77, but in a compact space.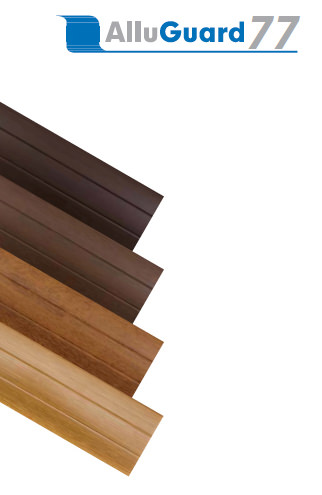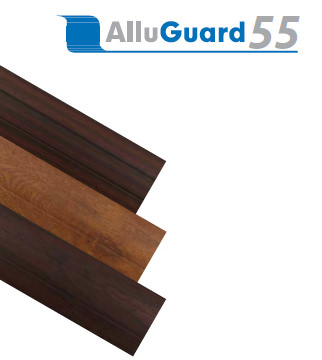 Both the AlluGuard77 and Alluguard55 roller shutter garage doors are available in a low maintenance wood effect laminate finish in Mahogany, Golden Oak or Rosewood.
Safety is an essential feature of any automated garage door, and the remote control system we supply with our roller shutter doors provides a reliable yet simplistic operation.
Motor drives
Select a Somfy motor for a smooth and quiet operation.
Roller Shutter Garage Door Brands
View All Roller Shutter Garage Doors
to assist you through the whole process, from initial site survey to completed installation.